"No one will protect what they don't care about; and no one will care about what they have never experienced." Sir David Attenborough
Journeys With Purpose was borne of a philosophy that by engaging with the natural world, we become motivated to protect it. The once-in-a-lifetime journeys are designed to rattle your senses and shift your perspective: to feel immersed in a thriving ecosystem in its rawest and wildest form, observing wildlife roaming, and meeting with the people who have, for centuries, called these lands their home. In a world where natural habitats are quickly diminishing, an experience of this kind is, in our eyes, priceless.
By engaging guests with the most exciting conservation projects, and spending time with the pioneers responsible for them, we hope to catalyse a sense of wonder and appreciation, and mobilise action for the safeguarding of our planet.
"The only way forward, if we are going to improve the quality of the environment, is to get everybody involved." Richard Rogers
Bespoke Journeys With Purpose
Alongside our flagship series of small group journeys, Seven Worlds One Planet, we craft bespoke experiences upon request. We work with the leading and emerging conservation projects around the world who are paving the way in nature restoration. From the Scottish highlands to the Panamanian coastline, from Belize's coral reef to the wildest corner of the Rwandan jungle, we connect individuals, families, philanthropists and activists with today's environmental pioneers, in a journey with purpose.
Here are some ideas to spark your inspiration.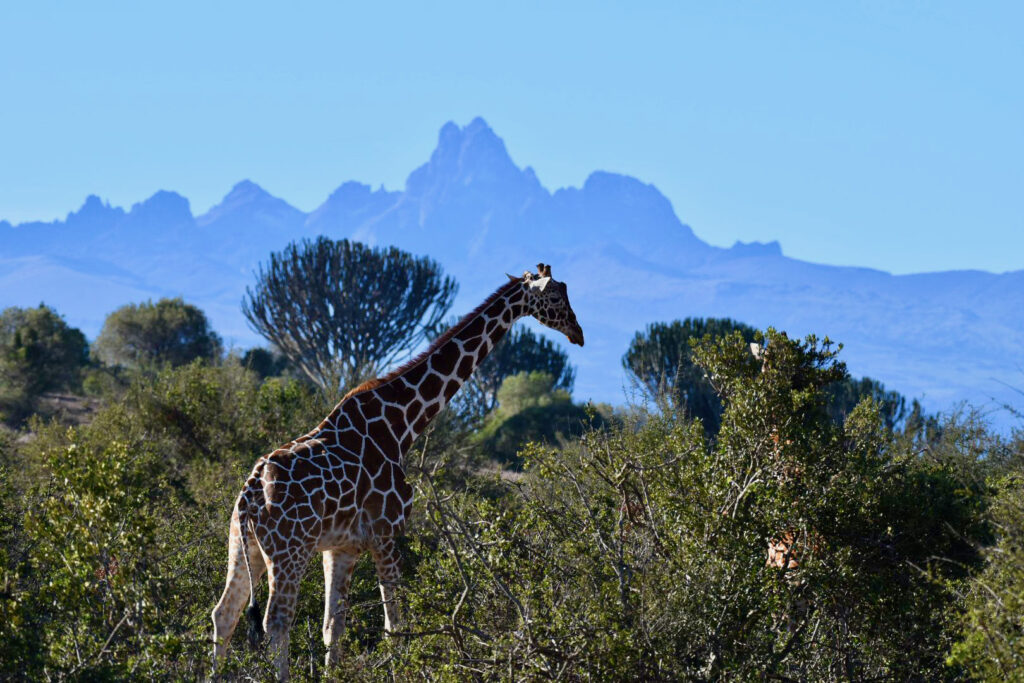 Kenya
Home to the Big Five, with over 50 national parks and reserves and the great annual wildebeest migration between June and October, Kenya has an extraordinary biodiversity. It is also a country, like many others in Africa, which suffers from poaching, human wildlife conflict and widespread poverty. We work with grassroot conservation initiatives which empower communities as guardians of their environment. Our guests experience Kenya through the eyes of the people at the forefront of this development, staying at community-run lodges, tracking wildlife by indigenous techniques and engaging with women-owned enterprises. This is a journey into the intricacies of Kenyan culture and history, to be exposed to the challenges, and opportunities, of nature for sustaining local livelihoods in one of the most beautiful and conflicted corners of the world.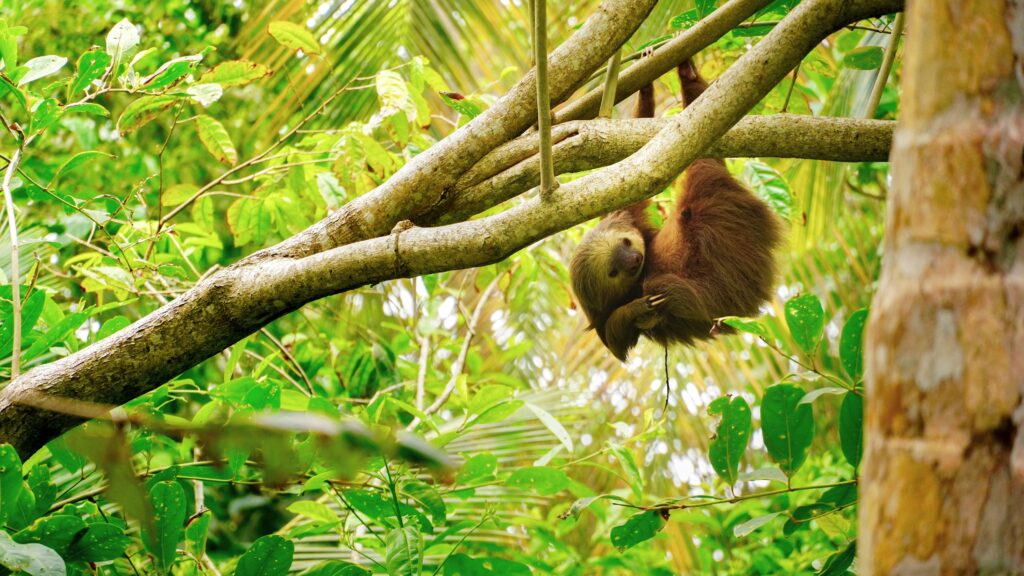 Costa Rica
Costa Rica is considered a global leader in regeneration, having successfully restored over 90% of its forests in the last three decades. These forests provide shelter for numerous migratory birds from South America, as well as habitat for native species such as the tapir, jaguar, sloths and monkeys. With 5% of the world's biodiversity found in the southern Osa Peninsula, a natural nursing sanctuary for whales and hammerhead sharks in the Golfo Dulce and community-run reserves across the central valley and northern volcanic region, it is easy to feel hopeful when presented with these conservation success stories. Our journeys take guests deep into the rainforest accompanied by local biologists to sleep under the stars and witness the coinciding peace and cacophony of the jungle at its most alive. With some of the best dive spots in the Americas, we connect you with the top marine biologists to discover the world beneath the ocean while supporting the scientific research of the effects of overfishing, the migratory habits of humpback whales and the role of every species in the health of a marine ecosystem.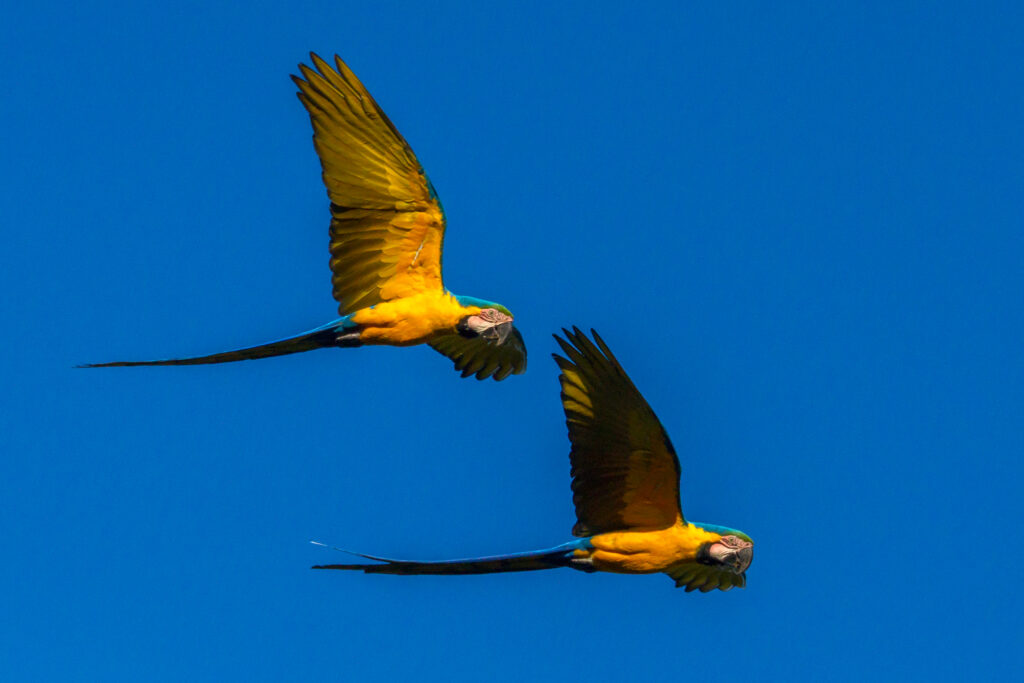 Brazil
Home to 750 species of bird and 188 mammals, the wildlife reserves of Trijunção, Cristalino and Caiman, together with neighbouring protected areas, form vital wildlife corridors and serve as true havens of biodiversity. All three reserves offer visitors a unique opportunity to discover the endemic species found in each of the different ecosystems of Brazil: the Amazon rainforest, Cerrado tropical savannah, and Pantanal wetlands, and the chance to get involved in ground-breaking, science-based conservation projects. Each reserve offers its own exceptional luxury accommodation – Pousada Trijunção, Cristalino Lodge and Caiman – run by passionate conservationists who have joined forces to showcase the very best of Brazil's remarkable wildlife.
B Corp Impact Report
As part of our pledge to bring the intrinsic value and beauty of wild nature to the forefront, and in celebration of National B Corp Month this March, we have recently published our B Corp Impact Report, a documentation of our methods, efforts and ambitions for contributing to global environmental change. If you'd like to further understand our mission and learn more about how you can get involved, you can read our report here.
Start your journey
To speak with one of the team and discover how you can get involved in remarkable, groundbreaking projects and explore the wildest corners of the world, get in touch with the team by emailing [email protected]. Start planning your journey with purpose now!